Welcome message from the President of the ISfTeH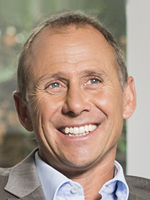 President ISfTeH
Dr. Andy Fischer, MD

Connecting People with Telemedicine
It is appropriate that we will hold the 25th edition of the ISfTeH International Conference, jointly with the 24th JTTA Annual Academic Conference, in Japan. The ISfTeH was born in Kobe, Japan at the Third International Conference on the Medical Aspects of Telemedicine in May 1997. Since the founding of the Society, we have achieved a great deal in the field of digital health. Today, digitalization is enhancing the range of services available in telemedicine around the globe. However, there still remain challenges to be tackled, even as we explore more opportunities that come along with digitalization in healthcare. With these words, I would like to warmly welcome you to the 25th ISfTeH International Conference and the 24th JTTA Annual Academic Conference, taking place in Takasaki, Japan.
At the moment, we can observe many innovative and promising developments in our field: researchers and organizations are developing AI-driven technologies for healthcare professionals and consumers. Automation through AI technologies holds the potential for increasing clinical and administrative capacity, increase time and process efficiency and eventually for improving treatment quality as a whole.
It goes without saying that technological advancements need to meet one vital condition: they should not take the patient further away from medical professionals. Instead, technological advancements ought to create greater closeness and connect doctors with patients. As the field continues to evolve and expand at a fast pace, it will become an even greater challenge to convey and maintain, if not increase, people's trust in digital health solutions. Moreover, we need to bear in mind that such powerful innovations need to be handled thoughtfully.
I am convinced that the upcoming joint conference with its exciting program will help us to further address the opportunities and challenges of this new era of digitalization in healthcare. I wish all of you successful, productive and fascinating conferences in Takasaki.
大会長あいさつ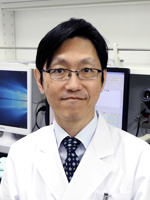 本学術大会では、臨床医学、国際協力、政策、ソフトウェア、ハードウェア、ネットワーク、セキュリティ、ウェアラブル、ロボット工学、人口知能、ビックデータの分野における海外・国内の遠隔医療やeヘルスの動向と解決策に関する最新の知見についてのテーマを取り上げます。

例年500名を超える医師や医療専門職、研究者、政府関係者、医療技術開発者および学生が集います。

本学術大会では、英語と日本語の並行トラックおよび、合同のセッションを予定しています。

遠隔医療は、IT技術で時間と空間を超えた医療を提供しますが、医療のベースは、人と人とのつながり、すなわち「絆」です。
医療アクセスに困難を抱えている患者に、遠隔医療で時空を超えて寄り添うことが、私たち医療人に求められていることではないでしょうか?
古来より「絆」を重んじている日本から、人の温かみとIT技術を融合した遠隔医療を発信したいと思います。

「遠隔医療:時空を超える絆」というテーマを掲げ、この合同開催では、遠隔医療とeヘルス分野における問題解決についての革新的な洞察とベストプラクティスを提供できるよう準備を進めております。